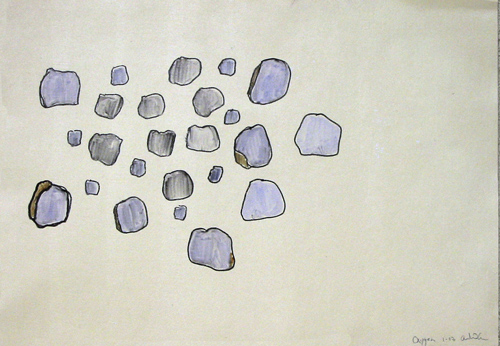 'Oxygen' ink and acylic paint on paper
Whenever I start a painting or a drawing I always have so many ideas. Its the power of the blank canvas and its ability to go from nowhere to anywhere at the flick of a wrist.
The more time you spend with a work the more you realize that your ideas about what is happening in a work aren't exactly the same as what is happening. They become 2 different things. The actual work, and your thoughts about the actual work.
I think there are only 3 things that really need to be held to in drawing or painting. Everything else is up for negotiation.
1. Keep the work loose and open, ready to change directions at any instant.
2. Let your ideas about the work leave the room as you work.
3. Trust your fingers, because they will usually figure it all out well before you do.