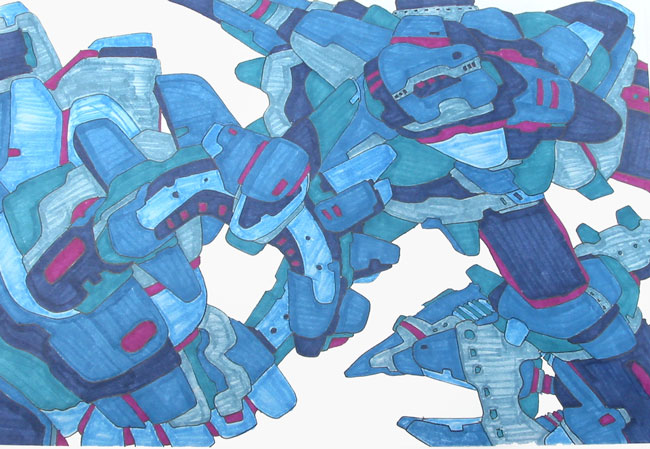 Iterations:  Blue 0508 Watercolor and Ink on Paper    
Grey is gone again. And so is the cold. Spring greens reform into sky blues and the loose flighty strands of warmer days find solidity and take shape. Slowly warming blues dotted with small warm moments.
I start to wonder about the names we give the seasons and how we can believe in them defining actual periods. It seems to me that there are distinctly a number of seasons we don't regularly name.
Early spring is certainly gone now, replaced with a more mature mid-spring. And this will warm to a late-spring and eventually give way to energy of first-summer.
The sun has moved across the sky and is creating a different kind of light from just a few weeks ago.While before the shadows seemed to be ruled by winter, they now seem to be filled solely with spring.The tree blossoms have fallen and the flowers along the ground are alive with vibrancy and fragrance. Now is mid-spring, and its days are numbered.