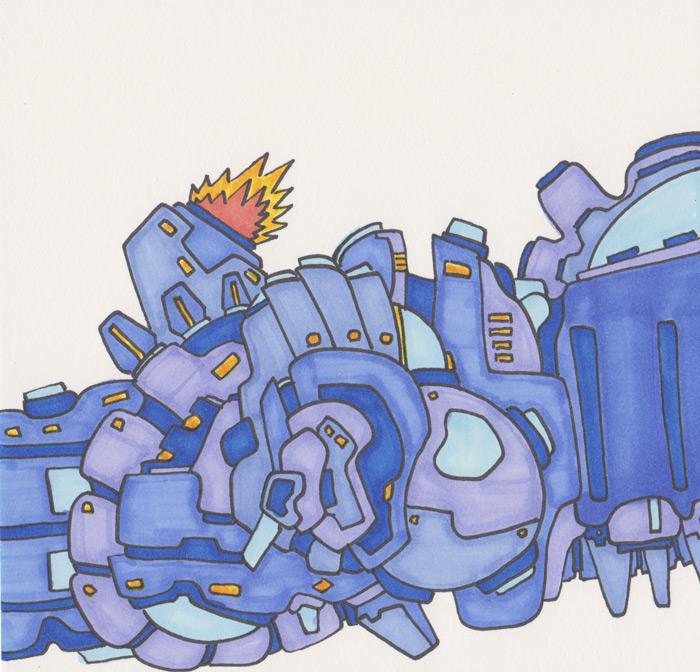 Iterations: Blue 1112 ink and watercolor on paper
In the pursuit of small things that settle into your mind there are always moments of a little thrust.
Blues form easily. They are slow energy for days when everything collides and you are left with little will to get things done. Days when your bed is the only place where you feel okay, and everything feels cold outside the covers. Blue hangs in those moments with you pushing gentle winds and pulling azure tides over the eyelids of your thoughts.
But even then I imagine there is this other side to blue. Another side of the rock on which energy is twisting and thriving. And that seems likely to be orange, a burning furnace heating to ignition.
These days I am really needing a day or two with blue, some time under the covers to let my thoughts and my body recover from all the activity. Those are great moments, when the little ideas you have had find their pilot lights, and shoot out with purpose.
Creating thrust, onto the next adventure.