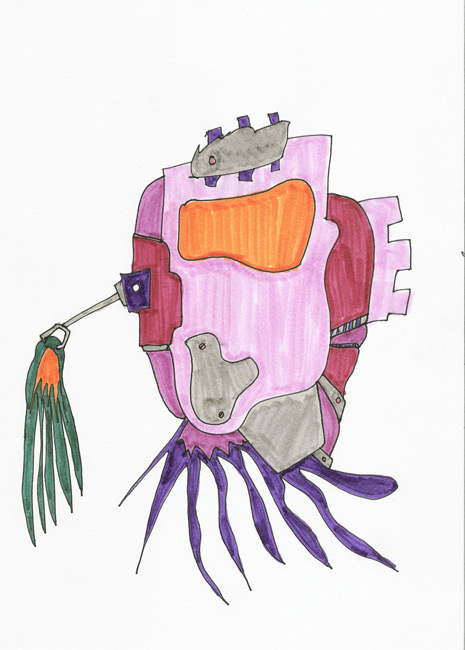 At any moment, almost anywhere I can say to almost anyone, "Hey what are you listening to these days?" And the responses flow easily and fully. People love to talk about music. Everyone has opinions, likes and dislikes. I learn new music, and in turn get to share things others don't know. This is very often enjoyed by everyone I talk to, as very rarely (honestly I can think of no instance as I write) has someone responded to me completely negatively. Even if they don't feel they are big music fan, they will dig something up such as an often listened to radio station or even a jingle.
Its never that way with art. If I mention a gallery, a museum show or even an artist, all I tend to get in return is a blank smile, or a "that's nice." If I ask someone what art they have enjoyed lately, I very often get a response like, "I don't really know anything about art,"or worse yet "I don't understand art."
They are such a curious and weird answers. Where does the perception come from that one must "understand" or "know" about art to enjoy it? Why not just enjoy it like music?
I know I have art-friends who might argue that this is a natural way of things. Art is exclusive and it is a separate and intellectual activity. This is of course marketing-styled bullshit rooted more in defending academia than expanding the value and role of art in contemporary culture. There is so much art, so many venues and varieties of experiencing art, that even if this was true for some art (as it's more than arguable that it is for some music), it cannot encapsulate all art into it.
I'm sure this attitude doesn't help things, but its also not the sole reason for people's reluctance to embrace the visual arts. There remains an undercurrent of animosity and a total lack of curiosity towards art throughout mainstream American culture. The result of this is to neglect the possibility for deeper understanding and the development of deeper thinking on problems and possibilities throughout contemporary society. And I believe that art provides those opportunities in a vital way no other act can.
Instead another idea that many default to is that everything is art and all art is good.  An idea that more than anything is boring, and essentially heaps disdain on visual artists in a way no one would a musician. Who would argue that every act in a local bar is as good as every well-known band?
So what is it about art? Why can't we talk about it when we can talk about music so easily? What makes it feel inaccessible, and what would make it accessible?