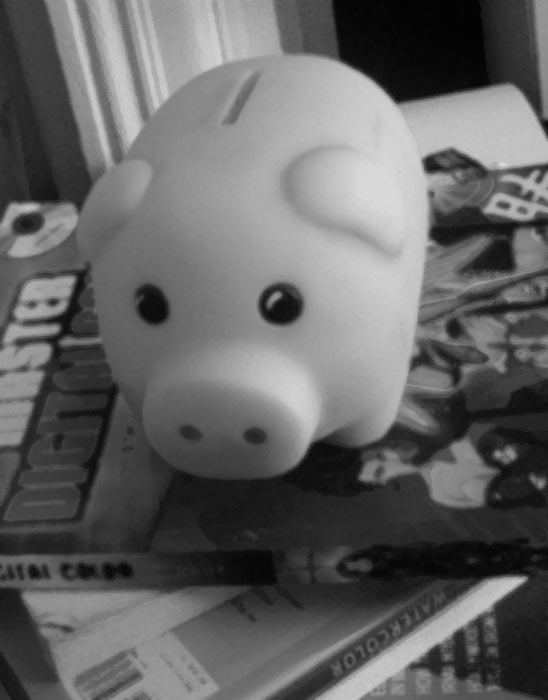 If there is one thing that  makes me  nervous about transitioning to working independently, it is undoubtedly the money. I am confident I can do the work well and learn to market it effectively, but I also know that it will take time.  Of course, you can't eat time or sleep in it, so as much as I would like to jump out of bed, toss flowers and la la la about the virtues of working alone, I have to get serious about money.
Finances can be nerve-wracking, but I actually find it rather easy to think about and visualize. After all it's a readily trackable resource. You can look at your family and your situation and pinpoint exactly what you need to make it through a day, month or year. So, while laying out my plans, a major measuring stick is simply deciding an amount we can live on.
There is one thing  I can say is oddly fortunate about choosing to transition now. 3 years ago both my wife and I were making ample salaries. Nothing stupendous, but we each pulled in an amount that let us live rather comfortably. Since returning to the U.S. – in the middle of the recession– we took dramatic cuts in our income and are now living on  about 1/2 of what we made previously.
This due to a number of factors, but regardless of the reasoning, we've learned to live on less, so we can live on less. This gives us a lower threshold to aim for in replacing our current income. Our present goal is to earn about 2,750.00 net as a monthly average when I fully transition.  This will maintain our current lifestyle, and is fully intended to be a beginning point that will grow as we work.
I think it is important to reiterate that this is just a beginning. One of the major reasons  I am pursuing working independently, is that I believe I am raising the ceiling considerably on my career. At my current position, and in similar positions, there are definite limits and they're determined by someone else.
By taking the reins of my own career trajectory, I am convinced that the only limits are those of my own efforts and abilities.
That's both an  intimidating and exhilarating thought, and I will take exhilarating as an option any day. The major point of working independently isn't about raking in cash, its about focusing on the things that I want to do and how I want to live. Money factors in, but money is about helping to sustain the dream, it isn't the dream itself.
Money is a funny thing for creatives. Many want to run from or ignore it, but I believe that creates a monster. I think to keep your mind clear you need to grab it and put it in its place, then you can get beyond worrying about it and get on to doing the thing you are meant to do. In my case creating.