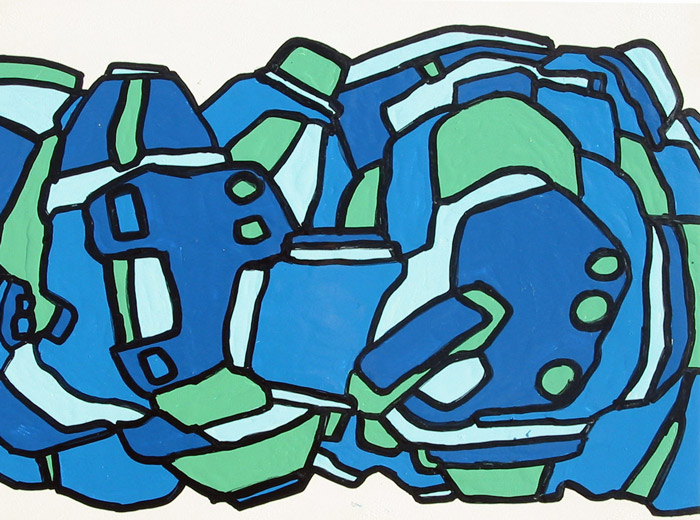 My mind is floating away to water this week. Oceans, rivers, streams. Summer has all but arrived, and I am ready to bust away from my computer, my work, the studio and get out spend some time near water. And so it is with this little test of a painting this week.
A river, a body, the mechanics of water, at play with the colors of summer-y water. This brief sketch of a painting really is just a bit of play. I'm using some enamel paints to fiddle and fudge some lines, and brush-less pools of color.
I like were it took me, but still a lot to think on and rework.